Welcome to the Lean Six Sigma Experts of Maryland

For companies and organizations, improvement means they will be able to bring success and remain competitive in the industry they are part of, which is why you are going to notice how relevant methodologies such as Lean Six Sigma are for them.
Six Sigma is a process improvement methodology that focuses on team-based efforts to achieve results that include reducing waste and eliminating variations. Although it is not new, most companies started to implement it more than during its creation in the 80s since they notice how fast it is to achieve the same results or even better ones compared to other methodologies.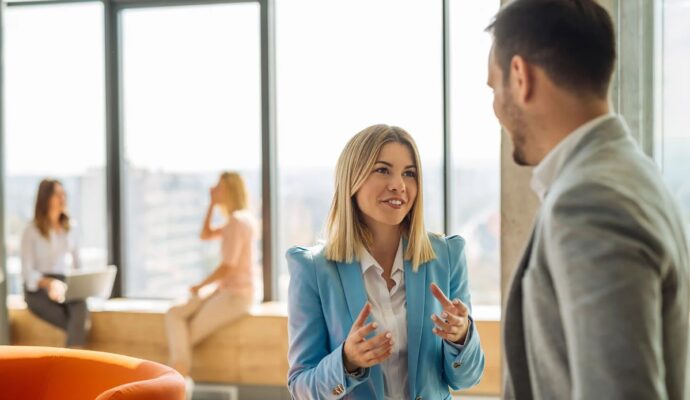 But what are these results everyone needs? Only a process improvement outcome for the company? The methodology not only focuses on achieving this goal but rather aims to solve problems within the company. A business will always be unable to grow unless it handles all the difficulties and problems regarding what makes it less efficient, productive, and fast in delivering services or products. And Lean 6 Sigma is a method that addresses every problem, aspect, and process in a company without leaving anything aside.
However, its implementation is not something companies can do alone or with a few workers trying to follow steps. Instead, experts are required for it but those need to be properly trained in Sigma and provide other solutions besides offering the implementation and integration of the methodology. Here at Lean Six Sigma Experts of Maryland, we will provide you with every solution related to working with Sigma in your company but also, to cover your personal needs with it.
Implementation, training, certification, and other services are available. But before you decide to contact us and rely on our team to handle your needs, we want you to determine if Six Sigma is truly what you want for your company or personal career.
How Does Lean Six Sigma Help Companies?
---
To understand and answer this question, you need to know what LSS is all about. Besides the general concept of being a process improvement methodology, Sigma is aimed to improve performance, focus on customers' requirements, and guarantee continuous improvement in achieving not only in processes but rather the entire company.
This is possible thanks to the combination of two methodologies: Lean and Six Sigma. Unlike what most individuals believe, Lean 6 Sigma comes from combining Lean and Six Sigma, which are individual process improvement methodologies that focus on specific aspects within an organization. Companies can follow steps, use tools, and consider the path both methodologies establish individually.
But the efficiency and positive results achieved when considering LSS are greater than going for both methods separately. With that said, each one of them contributes with concepts, principles, methods, and tools that allow companies to achieve the main objectives of Lean Six Sigma, which include:
Improve business processes.

Sustain quality improvement.

Increase employee involvement.

Improve communication between workers.

Eliminate defects and variations.

Reduce waste.

Reduce cycle time.

Customer satisfaction.

Lowe production costs and retains more customers.

Control over processes, performance, actions, and projects.
All these objectives qualify to be the way Lean Six Sigma can help organizations. However, they will not be able to achieve all these objectives at once. 6 Sigma is a methodology that works amazing for short and long-term goals, but the main objectives will usually be achieved in the long term.
Everything depends on how it is implemented and harmonized with the company's needs and processes. But when it comes to determining if it is useful for a company, it certainly is considering everything that can be achieved.
Benefits of Lean Six Sigma for Individuals and Professionals
---
Although Six Sigma is only used by companies and organizations, they are not the only ones that benefit from it. Learning, understanding, and knowing how to implement Six Sigma is a great way to boost anyone's career and work opportunities. Therefore, many people in Maryland decide to get introduced to the methodology beyond the need of implementing it in a company or business.
Instead, they aim to get trained and certified in it to either add value to their resumes or receive more benefits. Since Lean Six Sigma experts are not that common as you might think, they are valuable and necessary for companies of all industries. This means that anyone who learns about it will not only be able to work in several companies regardless of the industries they are part of. But also obtain other benefits such as:
Excellent salary.

Career advancement.

Gain hands-on experience in quality management.

Support their own companies and implement 6 Sigma.

Develop valuable skills in problem-solving and leadership.

Learn how to work as a team in order to maintain good communication and manage projects properly.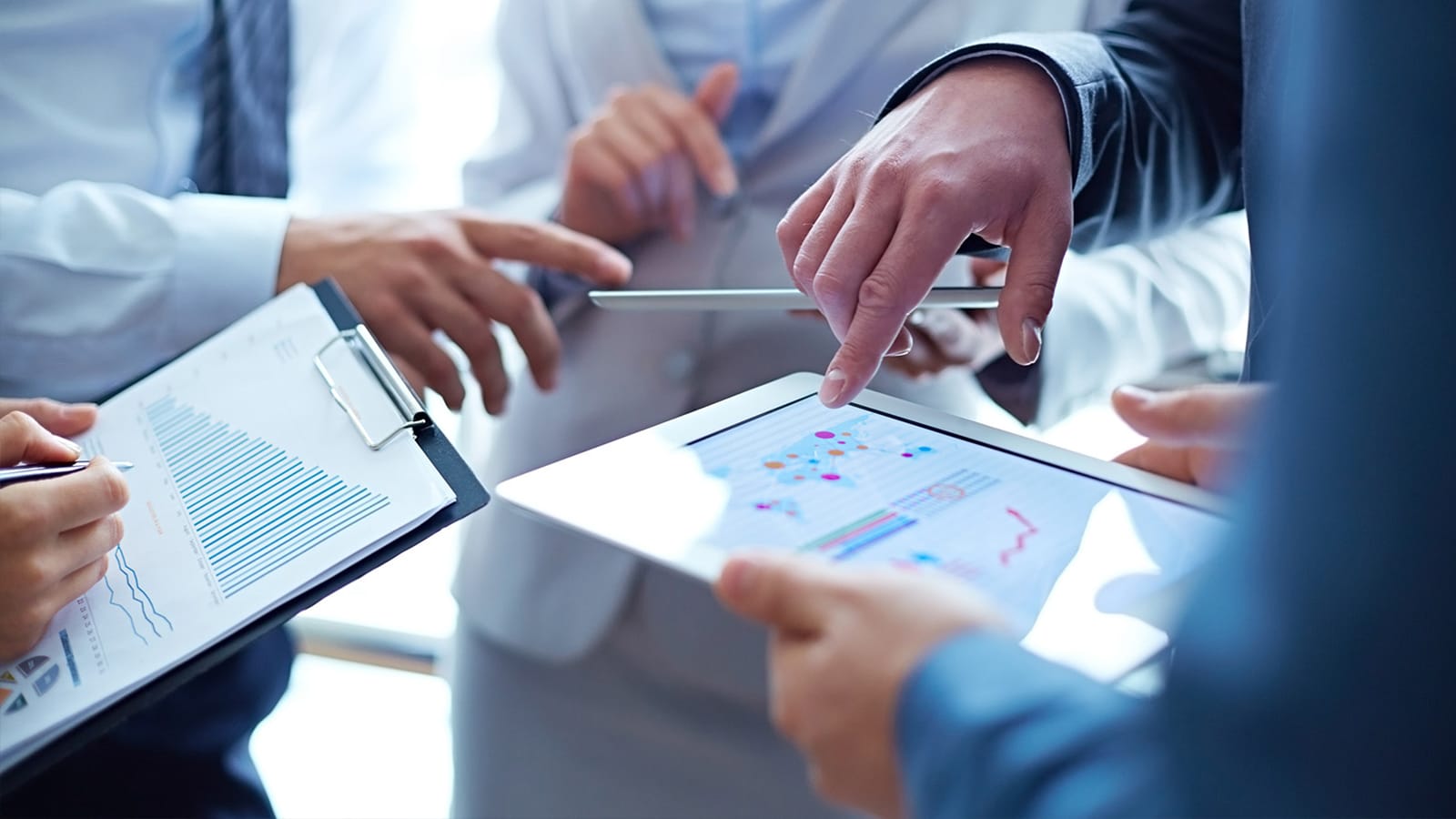 How Does Lean Six Sigma Work?
By knowing the benefits for individuals and companies, you can start wondering how it makes it possible to achieve so many outcomes. Lean Six Sigma is not a methodology you implement once and expect everything to be solved. Instead, you need to think about it as a progressive method that needs to be maintained, controlled, and improved within the company.
Now, to understand specifically how it works, you need to understand that the 2 methodologies that form it establish different steps and principles to follow. Six Sigma is the part that aims for eliminating variations, defects, identifying problems, and finding their root causes to determine solutions. To achieve this, the main element is the use of a 5-step method called DMAIC.
DMAIC stands for Define, Measure, Analyze, Improve, and Control, which are the steps taken within any organization to work towards eliminating variation and achieve the desired improvement.
Define: you need to determine the problems, objectives, and projects in the company.
Measure: understand the current processes and measure their performance and collect data to determine issues and problems.
Analyze: the cause of the issues within the processes needs to be determined.
Improve: focus on improving processes by considering the previous data and information collected and address problems along with their root causes.
Control: plan for the future and maintenance of the changes and upgrades in the company's processes to guarantee continuous improvement.
Besides this method, Six Sigma alone includes more tools that can be used according to the situation.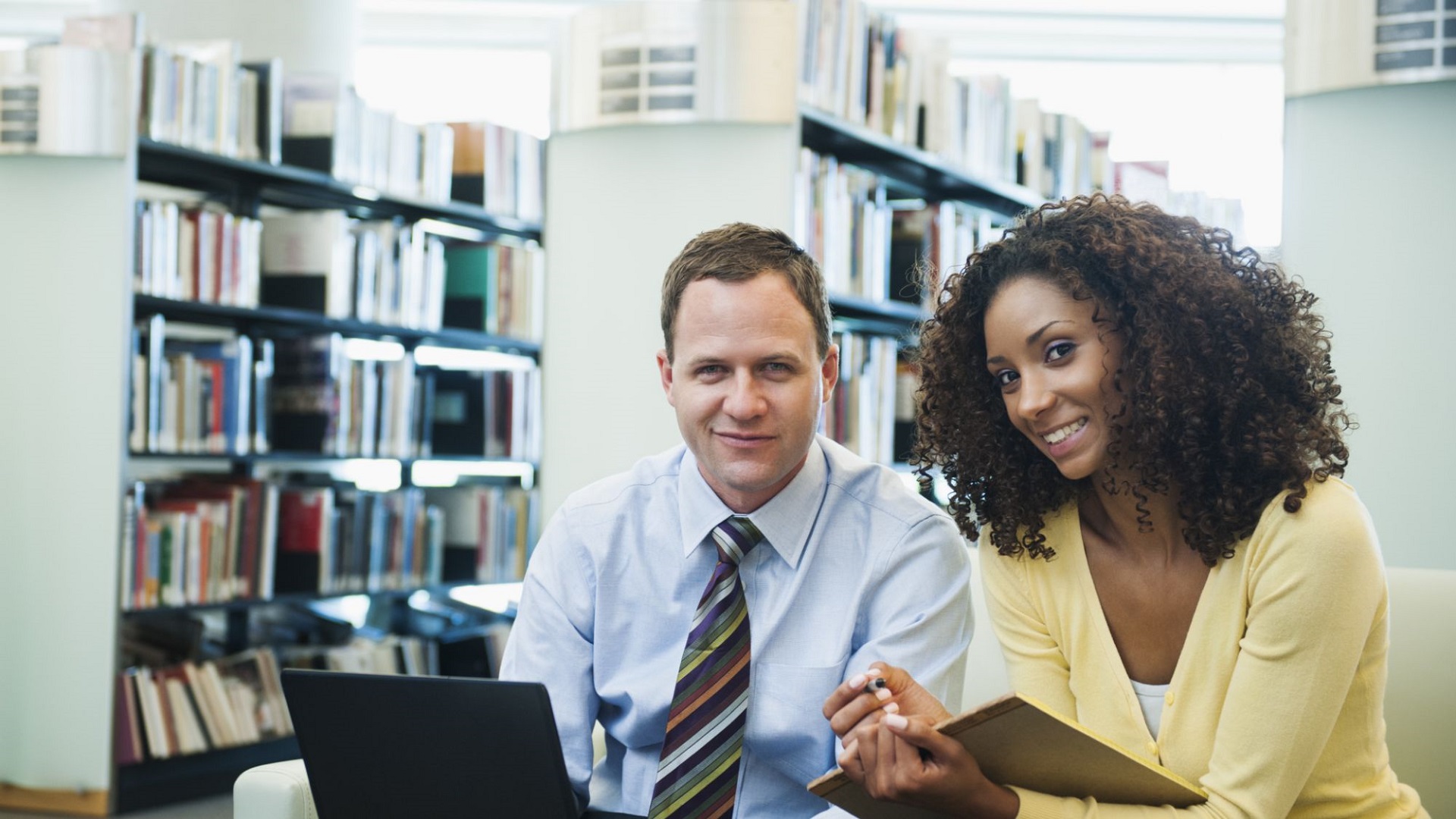 Experts working with companies need to determine the best tool and focus on the main problems to guarantee the desired results are being achieved. With that said, Six Sigma also provides principles that are considered the main ones for Lean 6 Sigma:
Work for the customer by focusing on the requirements and needs.

Find problems and focus on them.

Remove any variations and bottlenecks.

Improve communication between workers and team members.

Flexibility and change.
This last principle holds hands with the entire purpose of Sigma and companies need to understand that the methodology will come with many changes that will require them to accept what needs to be added or removed. Finally, Lean is the other part of the methodology that aims to remove any type of waste to improve processes and guarantee the company's performance is at the top all the time.
Unlike what it is believed, there are several types of waste within a process or production cycle, which need to be determined by the company during the method's implementation. These wastes are divided into 7 types according to Lean:
Defects.

Overproduction.

Waiting.

Unused talent.

Transportation.

Inventory.

Motion.
Now, for companies to work in removing it, identifying the ones that can be found and in what processes in specific is required. This is when Lean provides principles that are more the steps companies must follow:
Define value.

Mapping the value stream.

Creating flow.

Use a pull system.

Pursue perfection.
It is not simple to focus on all the objectives of Lean and Six Sigma individually, but combining both is what makes it possible to achieve outstanding results. With this in mind, Lean Six Sigma works with all the tools, principles, and methods provided by moth methodologies and the implementation will require more time than expected.
How to Learn About Lean Six Sigma
---
Companies or people that decide to work and be related to Six Sigma will need to go through proper training for it. In the case of companies, they are not the ones getting trained but rather part of their employees who will be assigned to learn and understand Six Sigma. For this, our company Leans Six Sigma Experts of Maryland offers services that focus on belt training and Sigma courses.
Our training is aimed at both employees and individuals interested in the methodology. And the way to learn will not be difficult since you only need to contact us to access our courses. Now, we need you to choose the right training options according to your needs but also objectives with the method. Our training is divided into three main options: yellow, green, and black belt. Belts are considered the levels in Sigma and determine the understanding and compliance with it by the experts.
Depending on the specific training you take, you will be more prepared to handle specific roles and tasks as well as obtain more benefits. We have designed our belt training options to cover all the required topics according to the level, and we are confident you will be able to learn according to what you want and need.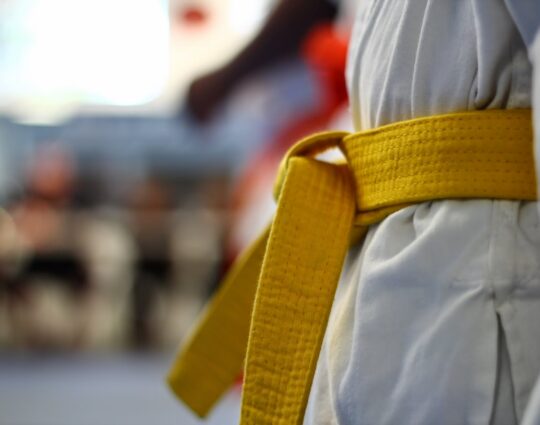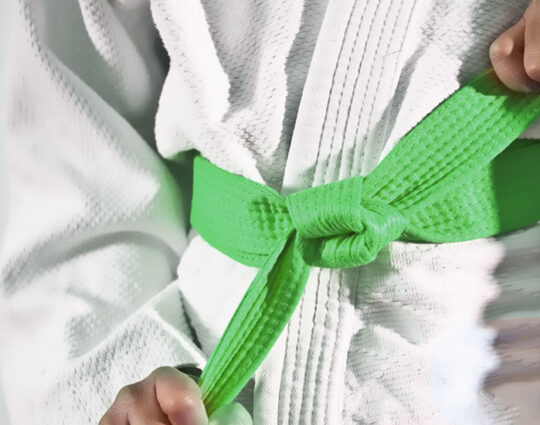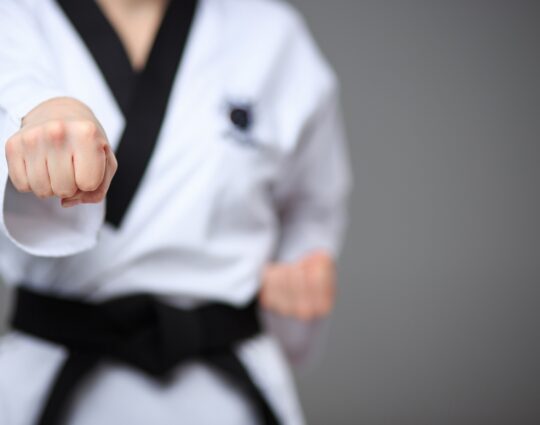 Does It Take Too Long to Get Lean Six Sigma Trained?
---
Depending on the one you choose, you might take longer or less time. However, one of the beauties about Six Sigma is that completing the training in any of the belts does not take too long. A yellow belt training takes between 1 to 2 weeks since it consists of 15 hours of training. While a green belt can go on for a bit longer and up to 3 to 4 weeks.
The black belt training is the one that takes longer due to all the skills to develop and polish, and the experience required to be able to fulfill the roles that come with it. This is why the program takes between 1 to 2 months to complete. Now, the training program you choose also influences the timeframe. The previous estimates are based on what we offer and how we have designed our Six Sigma training and courses. With this clear, other aspects influence the time it takes you to complete training:
How difficult it is for you to understand the methodology and topics.

If you have a tight schedule to take the course.

The dedication you have for the methodology.

Your main goals and needs.
Completing training also involves the certification that comes after it. Lean Six Sigma certifications are required to demonstrate compliance and a full understanding of the methodology. And experts can only fulfill roles and work within a company after getting the certification that corresponds to the belt they have completed. This can be included in the time it takes for the training when you decide to go for our Six Sigma courses.
Unlike other companies in the state, Lean Six Sigma Experts of Maryland offers certifications for either yellow, green, or black belt. Therefore, when you consider the time it will take, you need to think about how much time you need to complete the exam to get your certification.
Why You Should Rely on Us
---
Besides training, certifications, and providing all types of information and guidance with Six Sigma, we are focused on delivering solutions that help you with your needs. Our Lean Six Sigma consultants are people you can access in case you are working with the implementation of the methodology. Unlike the option of developing talent by training your workers, having consultants will help you to achieve the desired results and objectives much faster. And training can also be provided during the implementation.
Consultants handle the entire integration and all the LSS projects to take place in your organization, which is why they are so valuable and necessary in many situations. Besides consulting, we also have a specific program dedicated to high school students: Lean Six Sigma for their curriculums. Six Sigma is a methodology that, so far, you have noticed helps people just as much as companies, and it is mostly thanks to the skills they are able to develop.
Since it is possible to learn so much about the methodology, training high school students in it is a great option, but not all companies and trainers in Six Sigma are able to provide courses that suit their situation. Therefore, we have focused on offering two specific training options: yellow and green belts. But they are not completely similar to the previous ones. We do include the basics, essentials, main topics, and tools about Six Sigma. But the focus for each Sigma course is to achieve personal and team-based goals. Our yellow belt training for high school students will include:
The essentials about Six Sigma.

Learn about data collecting.

Know how to work as a team.

Develop problem-solving skills.

Understand how Lean Six Sigma works.

Be more organized and have confidence.
Meanwhile, the green belt training for students is aimed to allow them to understand how to identify root causes and work towards working as a team and in a company. The main difference between these training options companies and adults access is the experience. Lean 6 Sigma is not only about knowledge and theory, you need to gain experience in the field in order to guarantee the best services and results. And it is something most people can obtain when having certain age and past opportunities.
But high school students will be lacking in this matter, which is why it is important to add more emphasis on specific topics and skills to be developed. Knowing all this, we can already give you an answer to the main doubt: you should trust in us since we can provide you with all the needed services and solutions. Our company has been working in this field for over 10 years, and we understand how everything works and how Lean Six Sigma helps companies and individuals equally.
Also, we have made sure to improve our services, offer better conditions, and help anyone interested in the methodology to achieve results. This means you can expect our experts at Lean Six Sigma Experts of Maryland to assist you in any step you take, either for a personal or business purpose.
How to Contact Us
If you are interested in any of our services:
Lean Six Sigma Yellow Belt.

Lean Six Sigma Green Belt.

Lean Six Sigma Black Belt.

Lean Six Sigma Consulting.

Lean Six Sigma Certification.

Lean Six Sigma Training.

Lean Six Sigma Curriculum for High School Students.
All you have to do is to call us or send an email to our team. We also have more information regarding each service and solution on our website where you will find the main cities where we provide our services as well. And we are confident you will find more than what you were expecting but is quite welcomed.
There are so many areas or regions where we offer these services with most of them being cities.
However, if you need any of these services, you need to contact us. The list below comprises the areas where we offer these services.